We work one-on-one with you, your dog and household family members to meet your training goals.
Private Lessons take the guesswork out of training and set everyone up for success in a way that fits in your ideal lifestyle.
We will coach you through the entire process and provide suggestions on improving your home setup, tools used and simplified training homework to practice between lessons.
Our goal is to bridge the communication gap while improving the bond you have with your dog through fun and positive science-based training methods.
We work one on one with your dog(s) at our facility and do more of the "heavy lifting".
Our training activities are based on your dog's individual needs and are ideal for people who prefer that we lay the learning foundation while giving you tips to practice at home.
This option includes less human coaching but is more focused on an enriching mind/body practice and play day for your dog.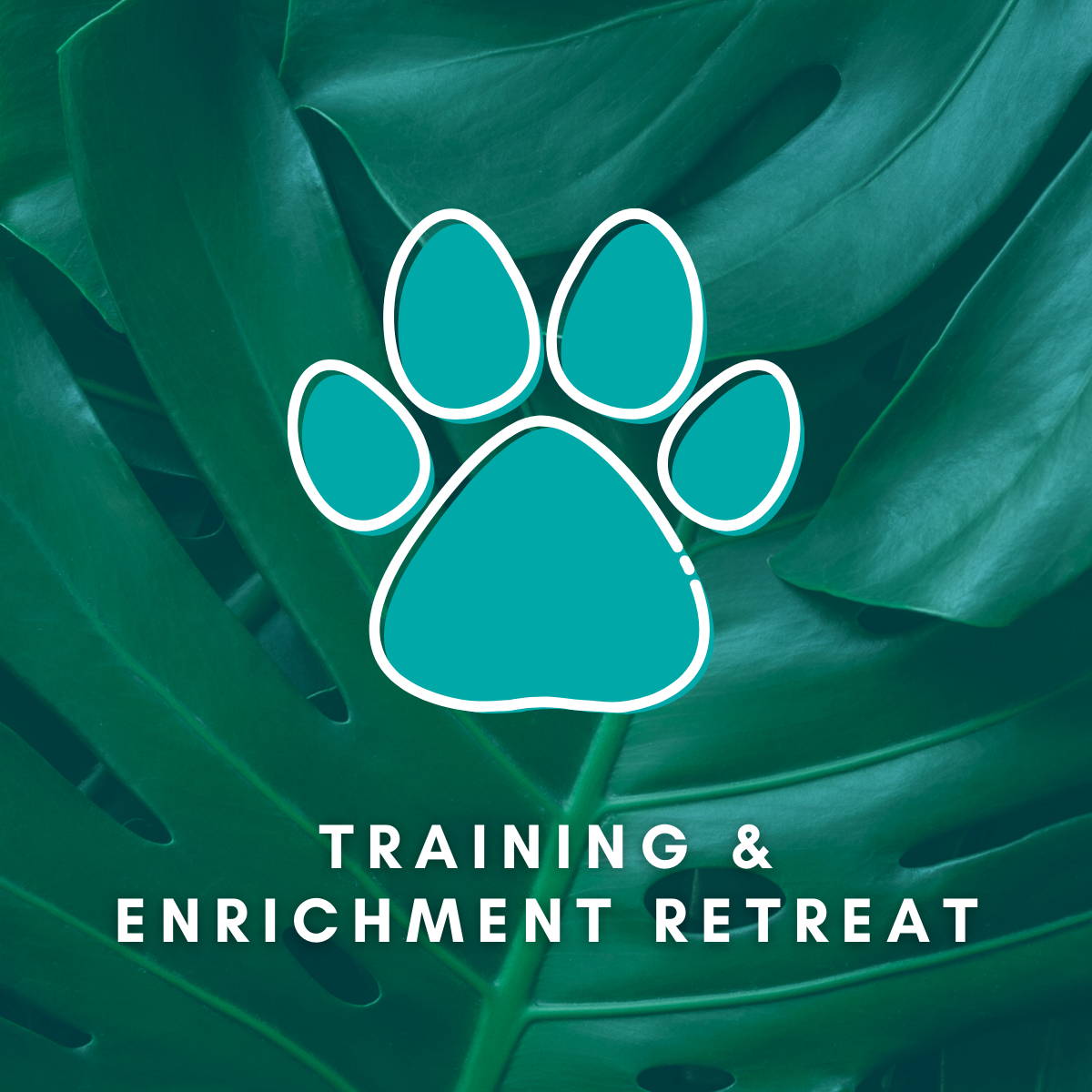 Our Training and Enrichment Retreat is our signature all-inclusive program designed specifically with your goals and dog's needs in mind.
Your dog will enjoy their stay in our premium indoor accommodations and outdoor enrichment activities while on a 24/7 structured schedule beneficial to achieving your goals.
We do the "heavy lifting" through the use of modern, science-based methods of training. We work diligently on a condensed program that teaches your dog about the expectations we have of them while providing them with the outlets they require to do so.
Our main objective is to bridge the communication between you and your dog while teaching you how to maintain the progress that fits into your ideal lifestyle.